19 Jun 2023
DRIVING AFRICA'S GREEN ENERGY TRANSITION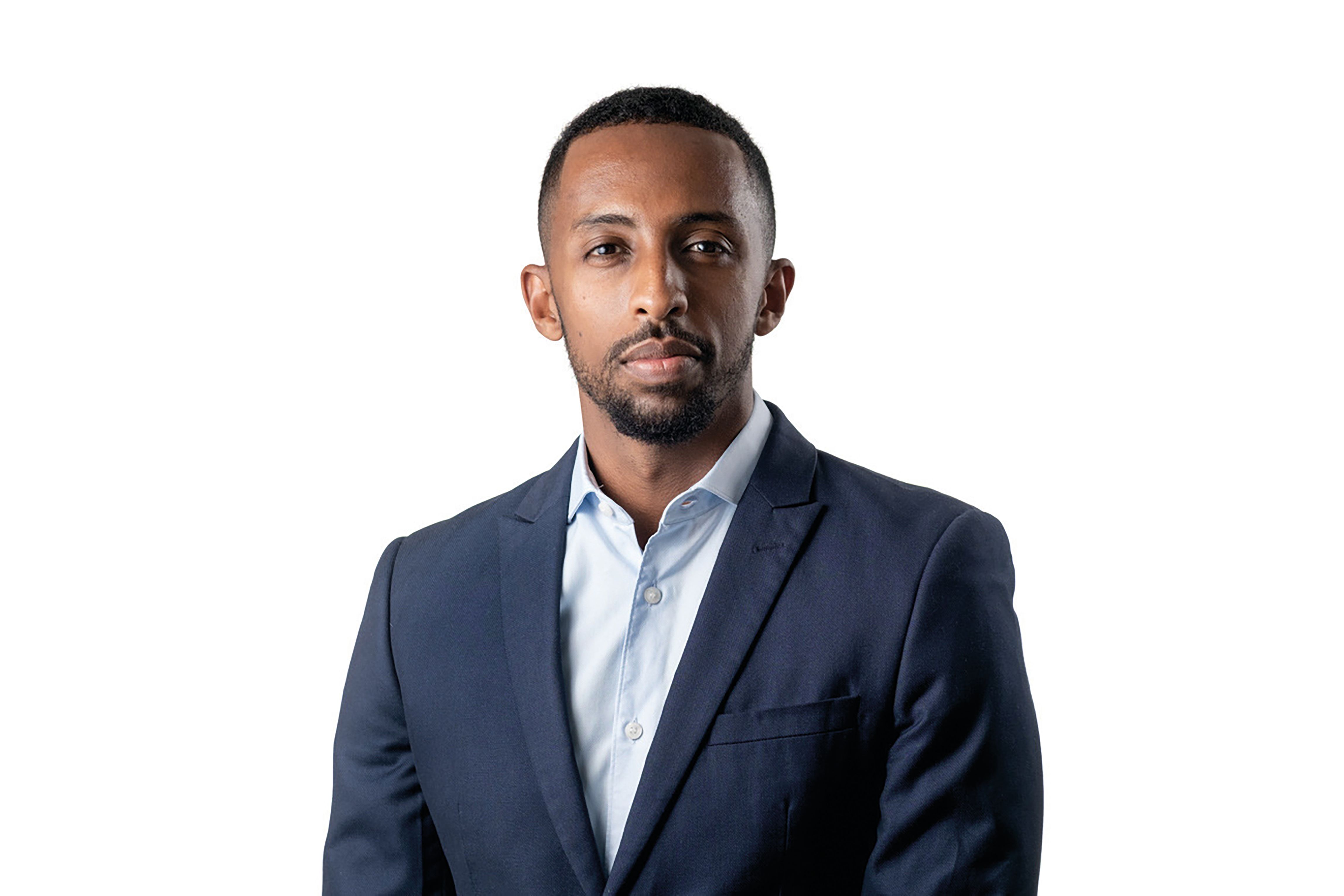 As well as steering Fortescue Metals Group's plan to decarbonise by 2030, Fortescue Future Industries (FFI) is managing the company's evolution into an international green energy, technology and resources company. FFI's President, Bruh Ayele Terfie, describes how the company is building a global portfolio of renewable energy projects to meet the growing demand for green energy, and its work in Africa as it helps to further the green energy revolution

The world right now is fighting a battle on two fronts. On the one hand we are in the middle of a climate emergency, and on the other, countries are on the brink of an energy supply and security crisis.
But, solving one problem does not need to come at the cost of the other, we have the solutions for both.
In fact, these problems should be a catalyst for change and opportunity, a chance for all countries, particularly those across Africa, to take control of their future, by creating their own energy industries and jobs.
Decarbonisation is the path to a stronger, more resilient economy. It means construction jobs for decades. It means plentiful low-cost green energy right where you need it. It means global competitiveness, diversification of the economy and futureproofing for a carbon-counting world.
Africa's vast renewable resources give it a distinct advantage in the move towards a green hydrogen future.
What Fortescue is doing is creating the solutions, the technology, the supply chain, and the infrastructure to power this green energy transition and make the switch for a better future.
Fortescue is one of the world's most successful iron ore companies and has been at the forefront of innovation in the mining industry, becoming one of the lowest-cost iron ore producers, with more than 1.7bn tonnes of iron ore delivered to our customers in the last 15 years.
Fortescue emits more than 2.2m tonnes of Scope 1 & 2 CO2 emissions each year, that's 60% more than Fiji. We are a big carbon emitter, and we are doing something about it.
In fact, we are the first major heavy industry company to have a fully funded plan to eliminate carbon emissions and get to real zero by 2030.
Fortescue has a roadmap to do this and, more importantly, it is a very sound investment decision.
Our plan is to invest US$6.2bn to fully decarbonise the company and, in the process, save $3bn before 2030.
What we are doing is showing the world it is possible. Our decarbonisation plan will move us beyond fossil fuels and significantly de-risk and future-proof our business.
It allows Fortescue to avoid an ongoing fossil fuel price risk, as well as avoid any future carbon pricing and carbon offset costs.
This is a significant milestone globally for an industrial company and we hope that we will set a great example for other heavy industry companies to do the same.
We want all investors, banks and customers to ask other companies the question: "If they can do it, why can't you?"
Decarbonising does not mean slowing down. The iron ore we produce will be needed to build the next generation of green energy projects.
So, in Gabon, we're investing in the development of the Belinga iron ore deposit. This emerging iron region is potentially massive, and if it fulfils its promise, it has the enormous opportunity to offer the Gabonese employment, opportunity, and ownership, all while keeping our decarbonisation commitments.
Fortescue is leading the world in responding to the green energy transition, and we want to work alongside countries that have a similar vision.
Key to that is the green energy arm of our business, Fortescue Future Industries (FFI), which is not only enabling our decarbonisation plan, but also driving the evolution of Fortescue into an international green energy, technology, and resources company.
FFI is building a global portfolio of hydropower, geothermal, wind and solar resources to meet a significant and rapidly growing global demand for green hydrogen and green energy.
We are working rapidly to meet the needs of our partners around the world, including E.ON in Germany, which is seeking the supply of five million tonnes of green hydrogen per annum from FFI, from mid-decade.
In order to deliver on that demand, FFI is looking at projects to produce green hydrogen and renewable energy across Africa, the Middle East, Europe, the US, South America and of course Australia. This year alone, FFI plans to take five projects to Final Investment Decision.
In Kenya the need to replace fertiliser, with fertiliser made from green energy is enormous.
That is why we are working with the government to develop a 300 MW capacity green ammonia and green fertiliser facility.
The aim is to provide affordable green fertiliser to the domestic market and address food security, while also negating the need for importing equivalent amounts of fertiliser.
This will not only provide Kenya with much needed fertiliser for the agricultural sector but also a chance to localise industry and create jobs.
Kenya is just the start
FFI is also working on similar projects right across the continent, with projects and scopes of work underway in several countries. Technology will be key to scaling up the green hydrogen economy and making it cheaper and more efficient.
Where the technology doesn't exist yet, we are investing to make it happen faster. Where we think the supply chain might not keep up, we are investing in manufacturing capacity.
We are moving fast because the planet needs us to. It's time to speed up the world's energy transition and move on from fossil fuels.
The green industrial revolution is underway. Join us, let's step beyond fossil fuels and reach real zero together.