15 Jun 2023
Kenya to Host the 25th Africa Energy Forum: Gathering Global Perspectives on Energy Innovation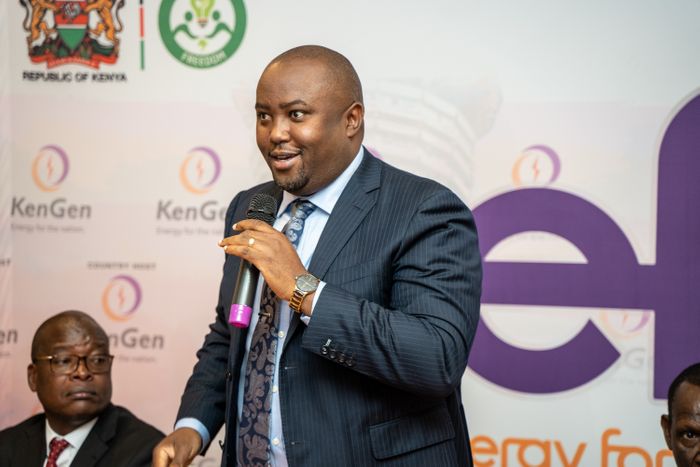 Nairobi, Kenya – Thursday, June 15, 2023: The prestigious Africa Energy Forum (aef) is set to take place from 20th to 23rd June this year at the Kenyatta International Convention Centre (KICC) in Nairobi, Kenya. The Ministry of Energy and Petroleum and its State Agencies are collaborating with Energynet to host the event in the Country.
It marks the first time Kenya will host this esteemed energy forum that brings together key stakeholders and thought leaders in the energy sector from around the world. With a reputation of being the most meaningful gathering of decision-makers in African energy, the aef serves as a platform for partnerships, identifying opportunities and propelling the industry forward.
Under the theme "Africa for Africa - Building Energy for the Just Transition," the 25th Africa Energy Forum aims to foster a deeper understanding of the continent's energy requirements while emphasizing the vital role of international investors in meeting these needs. This highly anticipated event brings together government officials, utilities, regulators, development finance institutions, commercial banks, power developers, technology providers, engineering, procurement, construction companies (EPCs), and professional services. By converging and sharing insights, participants will forge partnerships and drive positive change in Africa's energy sector.
KenGen, one of Kenya's leading energy utilities, is the country host for the 25th aef. This further cements its position as a key player in the energy sector in Kenya and Africa. Kenya has recently become a beacon of renewable energy deployment, showcasing its commitment to a sustainable and environmentally friendly future. Notably, Kenya has made significant progress in diversifying its energy mix, with geothermal, hydro, wind, and solar power accounting for 81% of the nation's electrical generation.
Kenya's impressive utilization of geothermal energy, which constitutes over half of its low-carbon electricity, has positioned the Country as a frontrunner in the field. In fact, Kenya releases excess geothermal energy during periods of low electricity demand, a testament to its abundant resources. The Country's installed geothermal capacity is projected to expand by at least eightfold, opening doors for expanding green manufacturing capacity and exporting surplus electricity to neighbouring nations. KenGen's participation in the forum presents valuable opportunities for collaboration with investors, sector partners, and industry experts, driving the advancement of sustainable energy solutions. Additionally, the event will witness the launch of the Youth Energy Summit (YES!), empowering and providing tools for the African youth to succeed in the energy industry.
KenGen and the Geothermal Development Company (GDC) have been instrumental in developing renewable energy in Kenya. The two entities have played a pivotal role in strengthening the Country's geothermal production capacity, contributing significantly to the progress of the energy industry.
Other utilities involved in Kenya's energy sector include the Kenya Power and Lighting Company (KPLC), the Kenya Electricity Transmission Company (KETRACO), the Rural Electrification and Renewable Energy Corporation (REREC), the Nuclear Power and Energy Agency (NUPEA) and the Energy and Petroleum Regulatory Authority (EPRA). KPLC ensures reliable electricity distribution and supply, KETRACO facilitates efficient transmission of electricity, REREC extends electricity access to rural areas and promotes renewable energy adoption, NUPEA is involved in nuclear power project development and implementation, while EPRA is an independent regulatory authority responsible for technical and economic regulation of electricity, petroleum and renewable energy sub-sectors in Kenya.
The 25th Africa Energy Forum will feature distinguished keynote speakers, including Simon Gosling, Managing Director of EnergyNet, who will deliver the opening remarks on behalf of aef & YES! The event will include welcome statements from Honourable Davis Chirchir, Cabinet Secretary for Energy & Petroleum, and Honourable Ababu Namwamba, Cabinet Secretary for Youth Affairs, Sports, and the Arts, representing the Republic of Kenya. Other speakers include Joseph Nganga, Vice President for Africa at the Global Energy Alliance for People and Planet (GEAPP), a founding partner of YES, who will provide scene-setting remarks.
The Africa Energy Forum 2023 promises to be a landmark event, driving innovation and collaboration in the energy sector in Africa. It will serve as a catalyst for advancing sustainable energy solutions, fostering partnerships, and shaping the future of Africa's energy landscape.
~ENDS~