A.P. Moller Capital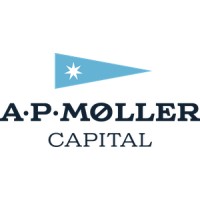 A.P. Moller Capital is an affiliate of A.P. Moller Holding and part of the A.P. Moller Group, founded in 2017 to manage stand-alone funds focusing on infrastructure in growth markets. Our investments support sustainable economic growth and prosperity in the markets where we operate while delivering consistent and competitive returns.

We are value-adding investors, combining extensive industrial knowhow and operational expertise with private equity competence and experience from investing and operating in emerging market infrastructure. Our industrial heritage and network of global and local industry partners enables both access to and efficient execution of unique investment opportunities.

Globalisation, urbanisation, and a growing global middle class, drive an ever-increasing demand for infrastructure investments. We invest in critical infrastructure in high growth markets where the infrastructure funding gap is most profound. Always carefully selecting assets and actively mitigating risks.

A.P. Moller Capital is headquartered in Copenhagen and has a branch office in Dubai.