KenGen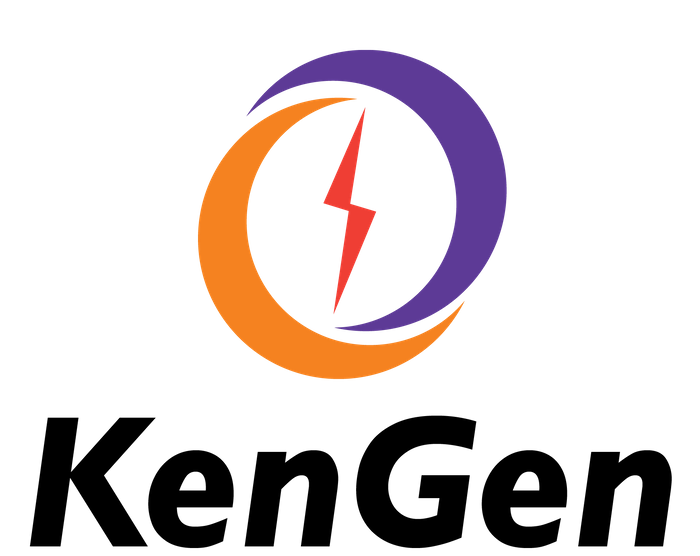 About KenGen
Introduction
Kenya Electricity Generating Company PLC (KenGen) is the leading electricity generation company in the Eastern Africa region with an installed generation capacity market share of more than 60%. The company's primary business is to provide safe, reliable and competitively priced electric energy for the country in an environmentally friendly and sustainable manner while creating value for its stakeholders. KenGen is listed on the Nairobi Securities Exchange (NSE) and over the years, the company has continued to increase shareholder value through profitability and maintaining a sustainable growth path.
Founded in 1954, the company has grown over the years, diversifying its energy and revenue generation sources. Today, KenGen PLC has an installed generation capacity of 1,904MW, of which over 86% is drawn from green sources namely: Hydro (45%), geothermal (39%) and wind (2%) and the balance of 14% coming from Thermal (14%).
The Company's geothermal exploration has ranked Kenya at number seven globally in geothermal development. To make this growth possible, KenGen has so far drilled about 320 geothermal wells in Olkaria, establishing a firm sustainable footprint in Kenya.

Diversification Agenda
KenGen's diversification strategy has played a pivotal role in driving continued positive financial performance. By expanding operations and exploring new opportunities, the company has managed to mitigate risks and created new revenue streams. These efforts have ensured that value created for the business and shareholders is maintained.
As part of its diversification efforts, the Company has recently ventured into energy-related commercial consultancies in the Horn of Africa. KenGen has active geothermal drilling contracts with Ethiopia Electric Power (EEP) in Ethiopia, Tulu Moye Geothermal Operations (TMGO) and L'office Djiboutien de développement de l'energie geothermique (ODDEG) in Djibouti. The company is also making some good progress in Rwanda.

Sustainability Agenda
The Company is committed to its sustainability agenda through safeguarding the environment it shares with other communities in its areas of operations. KenGen has invested in long-term programs dedicated to sustainable environmental conservation and promoting a tree growing culture. To date, the company has grown over 2.1 million trees as part of the catchment conservation campaign.
KenGen PLC was also the first Kenyan Company to earn Carbon Asset funds under the Clean Development Mechanism (CDM).

The Future
The company is currently implementing its refreshed 10-year strategy that seeks to add an excess of 3,000MW to the national grid mainly from renewable energy as a way of increasing baseload thereby making Kenya energy secure.

2023 Africa Energy forum (AEF) 2023
KenGen is the 2023 Africa Energy Forum Country host. This year's theme compliments KenGen's efforts towards building resilience and access to renewable energy for sustainable development. The forum will present an opportunity for KenGen to engage like-minded participants in clean energy exploration and sustainability, financing, innovation among others.