Lions Head Global Partners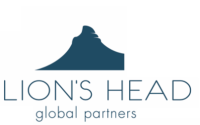 Lion's Head Global Partners (LHGP) is a leading investment banking and asset management firm bringing innovative financial solutions to emerging and frontier markets, with a specific focus on Africa and the Middle East. It provides investment management, financial advisory and capital raising services across multiple sectors and geographies. With offices in London, Nairobi, Lagos, New York, Dubai and Amsterdam, LHGP leverage its local market understanding and global investor networks, to deliver the best financial solutions to their client's diverse challenges.
The Lion's Head Asset Management team provides fund management services to partner IFIs, DFIs impact and institutional investors. LHGP currently manage four pioneering funds, including three Africa-focussed, clean energy orientated funds, the Off-Grid Energy Fund (OGEF), the Facility for Energy Inclusion (FEI) and Africa GoGreen (AGG) the fourth fund is the African Local Currency Bond Fund, a ground-breaking investment vehicle established to support local currency funding via the capital markets. LHGP have circa USD700 million of assets under management with investments in 28 African countries, giving it unique insights into local market activity.