Neo Themis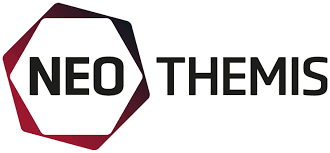 Neo Themis (Themis) is a leading project developer and investor with an exclusive focus on incremental renewable power generation assets in Sub Saharan Africa.

Themis integrates project development, equity investment and asset portfolio management in its operations. Its current portfolio is anchored on hydroelectric and solar technologies and the company is actively exploring wind opportunities on the continent.

Themis enters projects at any stage of development with an objective to create value for all stakeholders including its investors, governments, communities and end-users. Themis actively engages in project development, manages constraints and risks in order to efficiently structure projects, reach financial close in record times and create equity investments opportunities for its investors. Themis' current portfolio includes 679 MW worth of projects which are either shovel-ready or under development.

Themis is committed to sustainable investments and ESG is an integral part of its investment strategy. ESG considerations are fully embedded in all stages of the investment cycle, from deal selection to project development, construction monitoring and operations. As such, Themis has developed a state of art Environmental and Social Management System and has established an E&S Advisory Panel composed of internationally recognized experts.

Themis' investment team comprises 17 professionals with a proven track record in Africa. The team combines local and international financing and infrastructure sector expertise and is exceptionally suited to transacting effectively in the challenging African context. The team is proficient in the major business languages of the target geography, including English, French and Arabic.