Trade & Development Bank (TDB)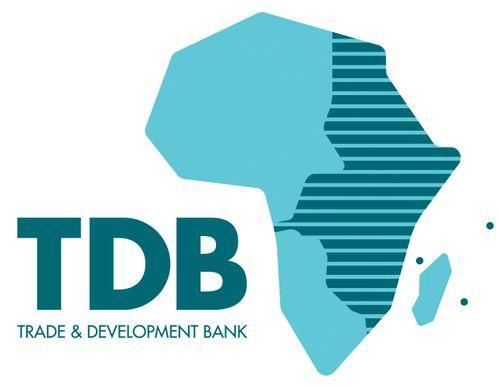 Established in 1985, the Eastern and Southern African Trade and Development Bank (TDB), formerly the PTA Bank, is a multilateral, treaty-based development financial institution, with assets of about US$ 5.6 billion. The Bank's mandate is to finance and foster trade, regional economic integration, and sustainable development through trade finance, project and infrastructure finance, asset management and business advisory services. The Bank's membership comprises 22 Member States from across COMESA, EAC and SADC, 2 non-regional members, Belarus and China, as well as 13 institutional shareholders. The latter include the African Development Bank, Africa Reinsurance Corporation, Arab Bank for Economic Development in Africa (BADEA), Banco Nacional de Investimento (Mozambique), Mauritian Eagle Insurance Company, National Pension Fund (Mauritius), National Social Security Fund (Uganda), OPEC Fund for International Development (OFID), PTA Reinsurance Company, Rwanda Social Security Board, Sacos Group (Seychelles) and Seychelles Pension Fund.
Equipped with a strong performance ethic, TDB continues to evolve. It is expanding its shareholder base as it repositions itself as a more encompassing regional development bank serving most countries in Eastern and Southern Africa. In the past 6 years, TDB's shareholder base has grown from 19 to 37 members, shareholder funds, total assets, and annual net profits have risen several-fold, while non-performing loans are at their lowest level, under 3%. TDB's return on capital and on assets stand at 12% and 2.5%, and GCR and Moody's have upgraded its credit ratings to investment grade, a testament to TDB's quality growth. TDB's reputation as a strong financial solution provider in international trade and project finance is underpinned by its experience in transacting in different markets and in diverse banking practices. TDB currently has regional offices in Nairobi, Harare and Addis Ababa, and principal offices in Port-Louis and Bujumbura.